Quakes in Various Places, Kermadec Islands, South Pacific, March 2021
Luke 21:11a There will be great earthquakes, and in various places famines and pestilences.
March 4, 2021: Multiple quakes have broken out across the South Pacific near the Kermadec Islands and New Zealand. The largest earthquakes are of the magnitude of 8.1, 7.4, and 7.3. Over 140 other quakes are noted of magnitude 4.8 and greater.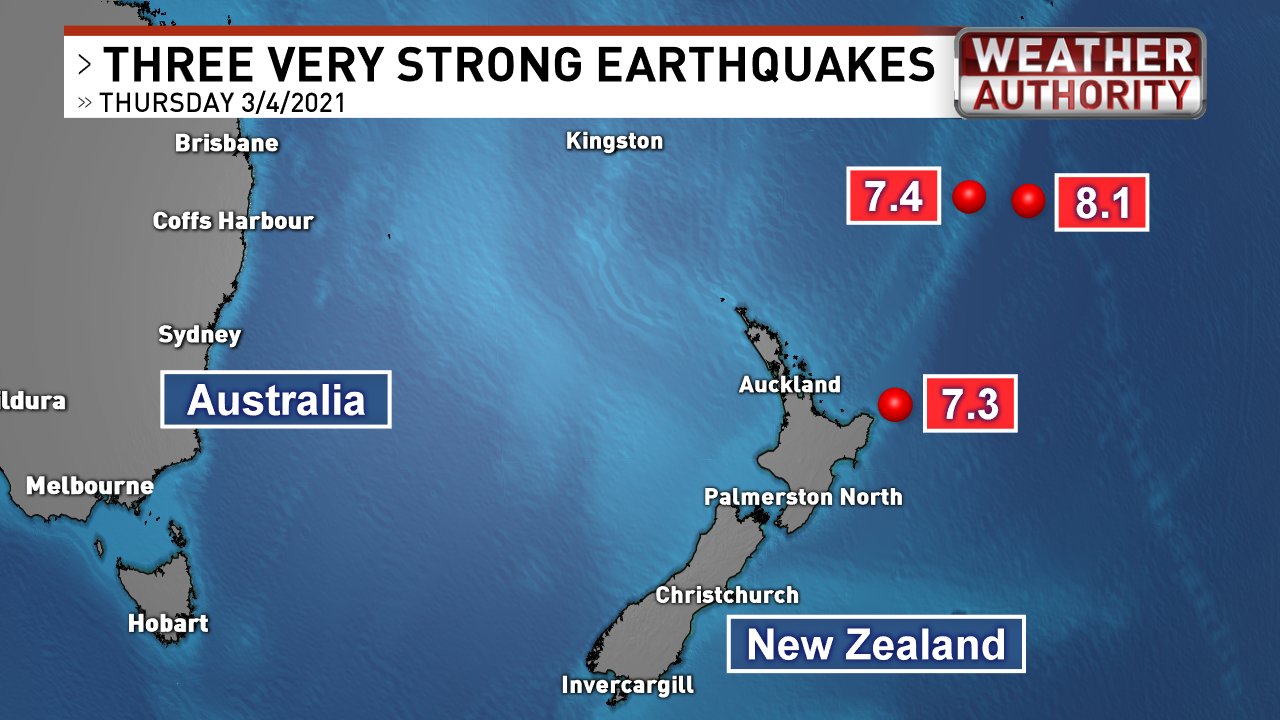 Tsunami warnings were issued for New Zealand and as far away as the Hawaiian Islands in the United States. Those warnings have since been cancelled.
Fortunately, there were no injuries or deaths reported.